GET THE RIGHT FIRE INSURANCE PROTECTION.
UNDERSTANDING PERSONAL UMBRELLA INSURANCE IN CALIFORNIA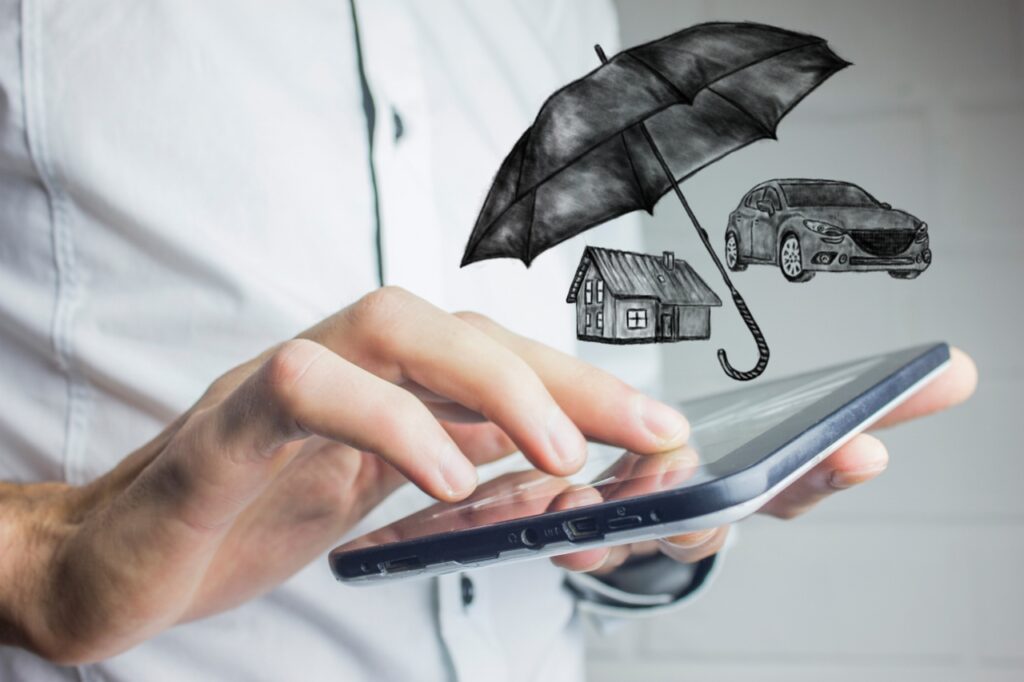 An Umbrella Insurance is an additional limit for your Homeowner and auto insurance policy. It provides an additional layer of security for those who are likely to prosecute under legal liability offenses. Conversely, if you are a person who would likely be prosecuted due to damages of properties to others. Furthermore, also bodily injuries you induce to others. Though Homeowners and Car Insurance policy provides liability coverage. Umbrella insurance policy surpasses the set-off liability limits provided at Homeowners policy. This is very much helpful especially to those individuals who have a higher possibility of benefit factor. Those individuals are the wealthier ones or the person with higher savings on their account than normal people do.
WHY SHOULD YOU CONSIDER PURCHASING UMBRELLA POLICY
Umbrella insurance might be just an additional insurance but increasing your protection is the best way to secure your future. Becoming a target of a lawsuit can cost you a lot of money, especially if you don't have enough protection. That's why it's better to get umbrella insurance because having just one insurance is not enough to protect you. Umbrella Insurance takes up where other liability coverage leaves off, particularly to limitation and coverages. To simplify, it covers excess liability, but the coverage will not kick in until other coverage is fully used. For example, James has $300,000 of liability coverage as part of his car insurance. He is in a car accident and James is found to be at fault. James umbrella insurance will not pay out until after the first $300,000 are fully used from his car insurance.
FACTORS NEED TO CONSIDER FOR ACQUIRING UMBRELLA POLICY
Most insurance companies offer umbrella insurance for additional coverage. Most of the time, you can purchase umbrella insurance if you purchased homeowners insurance. For example, you will be eligible to acquire an Umbrella insurance policy, only if your homeowner's base insurance coverage limit is $250,000 to $300,000.
Numerous people are bound with strenuous and hazardous game tries. To give an example, motor racing. This activity can make the person and the other procure an injury. These people should consider purchasing high personal liability limits. Furthermore, an additional personal umbrella policy to provide liability protection from this loss exposure.
Many clients entertain visitors on a daily basis. Which includes providing alcohol and liquor to guests. It is more important to take protective steps to ensure that no alcohol is distributed to the intoxicated. If the guest becomes intoxicated or gets tipsy. Other people should drive the guest home or arrange for a taxi to do so. In this case, if the intoxicated person from your house procures an accident while on their way home. It's partly the homeowner's liability. A personal umbrella policy is also recommended for clients who entertain visitors at their homes and provide alcohol.
Some individuals, especially the wealthier ones. They have a higher factor than a normal person to being sued. A person can be more suitable depending on their savings account. As well as, sizes of their estate holdings, family income, profile in the community and future income. People with a high suability factor nearly always need a personal umbrella policy with at least a $2 million limit. Even persons with a lower suability factor should procure an umbrella policy with a $1 million limit. Remember that this is a relatively inexpensive policy.
GET THE RIGHT FIRE INSURANCE PROTECTION
**Fire Insurance California is not affiliated with telemarketers and/or third party solicitation.**